flowcharting-repository
Manuals and repo for plugin flowcharting
---
Project maintained by algenty
Hosted on GitHub Pages — Theme by mattgraham
Flowcharting for Grafana
This repository is only for documentation.
Star project on https://github.com/algenty/grafana-flowcharting if you like it.
About
Flowcharting is a Grafana plugin. Use it to display complexe diagrams using the online graphing library draw.io Draw.io can create many types of diagrams :
Technical architecture schema (Legacy, Cloud, Azure, AWS, GCP, Kubernetes, Terraform)
Diagrams (network, electric, flows, …)
Industrial processes
Organic plans
Floorplans
UML plan
Workflows (Jenkins, Ansible Tower, OpenShift, …)
Draw your artwork, feed it live data and define in flowcharting how the data will interact with the diagram.
Monitor state and performance
Interact with the diagram
Change the displayed objects based on data or state
Add links to objects
Make full use of variables to modify shapes, colours, links, download paths and more.
Support for regular expressions for matching and substitutions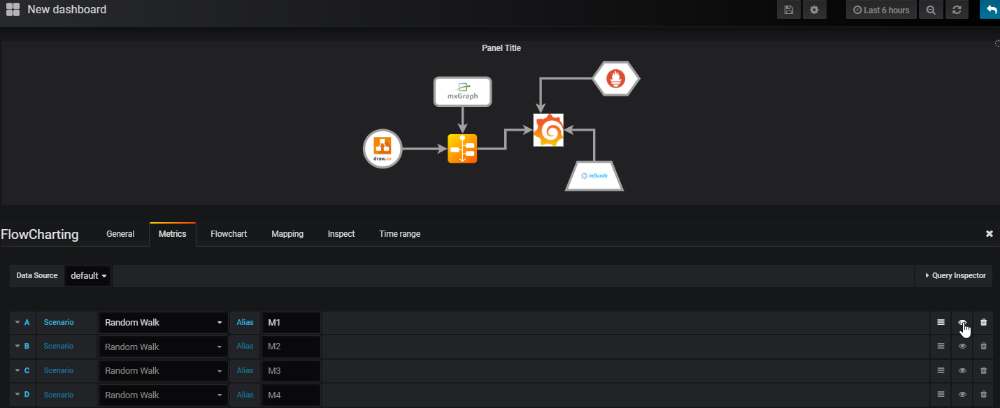 Examples in draw.io