flowcharting-repository
Manuals and repo for plugin flowcharting
---
Project maintained by algenty
Hosted on GitHub Pages — Theme by mattgraham
Flowcharting for Grafana
This repository is only for documentation.
Star project on https://github.com/algenty/grafana-flowcharting if you like it.
About
Flowcharting is a plugin for grafana. It aims to display complexe diagram draws with draw.io. Few examples :
Technical architecture schema
Diagrams
Organic plans
Floorplans
UML plan
…
Change color and display values in your charts according to states and levels
Draw your artwork and monitor it !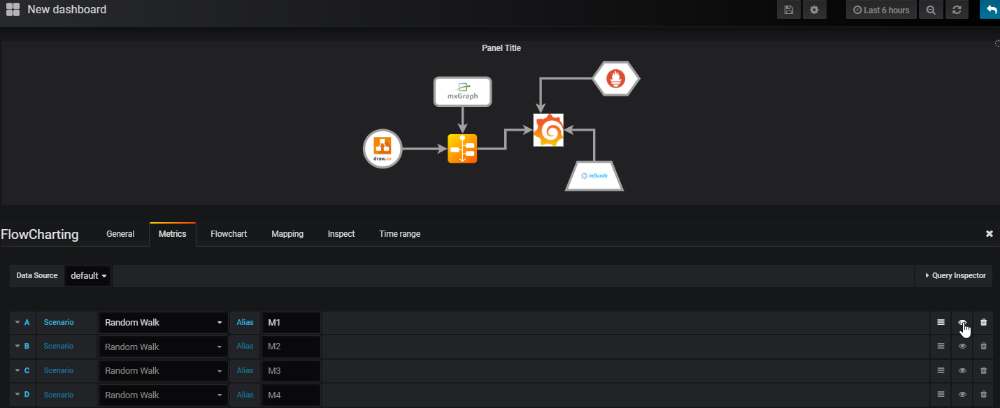 Examples in draw.io